360 DATA
MANAGEMENT

Today, marketing personnel are exposed to more data than ever before. And the data is dispersed over dozens of advertising and marketing platforms. The new tools we've developed in our Web Analytics Department based on Google's cloud-based technology enable us to easily gather data on a daily basis, monitor and analyze surfer behavior and obtain a clear picture of consumer trends, allowing us to make accurate decisions in real time.
The department's team has broken new ground in several fields, including monitoring e-commerce processes, incorporating campaign data with ERP and CRM systems, automating reports and producing dashboards, upgrading optimization of media campaign processes and training senior personnel.
Our dashboards are advanced management tools that enable the collation and accessibility of all relevant data in a convenient, user-friendly visual format focused on a positive user experience. Instead of looking through dozens of different sheets of paper and trying to collate the data, we create a clear model that captures and visually displays the data in real-time, freeing users to focus on monitoring and deciphering the data at their fingertips. It's a management tool that increases efficiency and provides access to data in real time.
These accomplishments have made us one of the five Israeli digital agencies authorized as Google Analytics Certified Partners (GACP).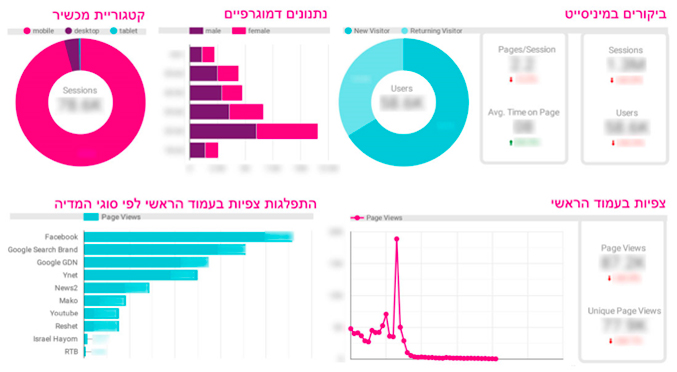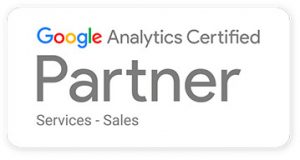 Interested in the full data picture and improving performance immediately?
Leave your information here and our experts will get back to you.