ATOMI THE DIGITAL
ROUNDTABLE
Digital marketing management requires a team of professionals. Experts from all across the digital marketing world gather around the table to plan and manage a customer journey for you based on media, data, creative and technology.
WHAT CLIENTS HAVE TO SAY
ABOUT US

Management made easy: when there is one factor that is in the middle of the process. Working with one agency makes everything much easier and helps implementing changes quickly and easily. Atomi's senior management are experienced professionals when it comes to working directly with clients. This is a huge advantage that doesn't exist in big agencies. With a loyal, comprehensive and direct service, we see Atomi as our partner.
Zivi Rosiak, Marketing Communications Manager, Ralco

Atomi is our key partner for leading BSH to a new future based on automation and direct contact with our clients. Atomi's professional team was instrumental in our successful data gathering, segmentation and management process .
Yariv Shteif, Head of Business Development – Bosch Siemens

Atomi's winning team help us make the most of every customer interaction. This puts us on the path of meeting our 2023 sales goals.
Kobi Gilon, Ofer Avnir, CEO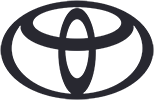 For the past seven years, Atomi has been actively engaged in SEO for Toyota's websites. Thanks to Aomi's expertise in SEO, we have significantly boosted organic traffic to our website while thoroughly optimizing our user experience, content, and addressing technical issues for Google's search engine. Throughout our collaboration, we have witnessed remarkable results. Atomi has provided comprehensive support in all aspects of search engine optimization, including content tailored for search engines, creating a user-friendly experience to attract and retain visitors, and handling complex technical matters, among others. Beyond their professional knowledge, they have also proven to be valuable partners in addressing various digital marketing issues. Therefore, I wholeheartedly recommend them to any company seeking a dependable SEO vendor.
Oren Levy, Digital Assets Manager

Rav Bariach chose Atomi as its vendor for the transition from Universal Analytics to Google Analytics 4. Atomi has been with us every step of the way, from planning and implementation to creating a sophisticated Looker dashboard that caters to all of Rav Bariach's ongoing marketing requirements. The GA4 project encompassed various tasks, including the measurement of all the company's digital assets, intricate assessments like ECOMMERCE, complex integrations with advertising platforms such as Adwords and Facebook Business Manager, and the development of a comprehensive marketing visual dashboard spanning multiple pages, among others. With Atomi's assistance, we successfully migrated to GA4 as scheduled, without any disruption to our digital marketing operations. I wholeheartedly recommend the professional team at Atomi, with whom I have had the pleasure of working for several years.
Maya Donnerstein Yatir – VP Marketing